How much does Ricoma Embroidery Machine Cost in 2023
By: Mr. Jeremy Lessaris / Read more about us.
A lot of individuals are looking for a startup in the embroidery business but fear due to highly-priced machines. There are many options in the market with embroidery machines with a variety of pricing. But, with people's trust, the most reliable yet price-efficient option is the Ricoma. Ricoma embroidery machines are provided with the special benefit of steadily paying options for their machines.
Ricoma embroidery machines are found in market shops too with a little variation in the price. The price is likely to run between $7,500 to $15,000. And the monthly payment starts from as low as $130 and goes all the way up to $277 per month.
Ricoma RCM-1501PT: $8,500 to $10,000 USD
Ricoma RCM-1501TC: $10,000 to $12,000 USD
Ricoma EM-1010: $5,000 to $6,000 USD
Ricoma EM-1010 Plus: $6,000 to $7,000 USD
Ricoma iKonix KS-1508: $15,000 to $17,000 USD
Ricoma iKonix MS-1501: $18,000 to $20,000 USD
Ricoma iKonix MS-1201: $10,000 to $12,000 USD
Sewingmachinesplus 70% discount offer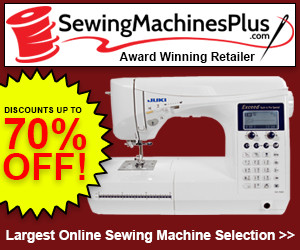 Ricoma Embroidery Machine Price
Ricoma embroidery machines come in two classes, the semi-commercial, and the commercial. The commercial machines are divided into two variations,
1. Single head Commercial and
2. Multi-head Commercial
There are 10 machines available by Ricoma at this moment. We include the price of each of them in the box below.
| | | | | | |
| --- | --- | --- | --- | --- | --- |
| Semi-Commercial | Price | Commercial (Single Head) | Price | Commercial (Multi-Head) | Price |
| EM-1010 | $8,500 or as low as $130/month | 1501-TC | $9,000 or as low as $210/month | MT-1502 | Starts from $12,000 or as low as $277/month |
| | | SWD-1501 | $12,150 or as slow as $230/month | CHT2 Series | Starts with as low as $277/month |
| | | MT-1501 | $10,054 or as low as $220/month | MT-2002-8S | As low as $277/per month |
| | | MT-2001-8S | As low as $240 per month | MT-2003-8S | Starting as low as $277/month |
All these EMI prices are included on the official site of Ricoma and some authentic sites with the latest prices. The price tags are for the startup model and can vary with availability and the retail price of the machines.
Though, in the box, it is seen that these embroidery machines are well maintained and p[rovided by the manufacturer. And the cost of the monthly payment comes with a 0% financing and a small down payment.
EM-1010
Ricoma EM-1010 is the only single-headed semi-commercial embroidery machine by Ricoma. It comes with a colorful 7" display that provides emerging vi4ew of the designs and functions. The maximum embroidery area is 310×210 mm and the machine is capable of 1,000 spm.
The ergonomic touchscreen and the easy-to-operate software system of the machine make the EM-1010 a good choice for starting up the embroidery business.
EM-1010 can be found for around $7,500 to $8,500 on average in the shops. If you are about to purchase the machine from the official site of Ricoma, they provide you with the facility of lease and monthly installment. You can avail of a maximum amount of $20,000 and can purchase the EM-1010 paying as low as $130 per month.
1501-TC
1501-TC is the first item of the commercial single-head embroidery machines by Ricoma. It comes with all commercial embroidery options to deal with. The 1501-TC is handy for leather, sweaters, caps, shoes, decorative pieces, jackets, denim, etc. The 15 needle machine can stitch up to 1,200 per minute.
Ricoma 1501-TC has a greater embroidery area than the semi-commercial model, 520×360 mm. Additionally, it offers a 100° external button and trimming button.
The price of the machine starts from $9,000 with all the basic instruments. It can cost up to $12,500. And if you are availing the machine from the official Ricoma stores, the monthly payload of starts as low as $210 with 0% financing.
SWD-1501
The largest embroidery area is here with the Ricoma SD-1501. It offers a maximum area of 800×500 mm. this machine has 15 needles to operate the job.
A larger 8" true ton LCD color display makes the operation easier and more comfortable. SWD-1501 also features a 3D design view for better visibility.
The price of the machine starts from $1,500 and can be as much as $12,150 or more with some additional equipment. Purchasing from the official store of Ricoma will cost as low as $230 per month with 5 years of warranty.
MT-1501
MT-1501 has the lowest power-consuming motor in the world on any embroidery machine. It has somehow common features like a 7" color display, single-headed 15 needles, highest 1,200 spm, and so on.
Beside. The tread break detection and the automatic thread trimmer technologies are the newer addition to the machine. Has dual LED lights for better visibility.
MT-1501 cost around $10,000 in marketplaces. People with a lower financial state can have the advantage of monthly payments and the lowest minimum amount of $220 if bought from the Ricoma site.
MT-2001-8S
One of the heaviest and largest embroidery machines by Ricoma and the latest and greatest from the manufacturer. MT-2001-8S comes with a larger 8" operating display. It is built for the mass production of garments.
Bulky and larger items are often disturbing to embroidered through conventional machines. That is why the MT-2001-8S is here. It features 150 watt Servo motor that is the least power consumption.
The machine starts at as low as $240/monthly payment with 0% financing and 5 years of warranty. It has a maximum of 20 needles set up and a rate of 1,200 spm alongside,
MT-1502
The two-head commercial embroidery machine features both a larger sewing field and a smaller sewing arm for larger to smaller garments embroidery. It is capable of doing the craft on any garment item.
MT-1502 is a dual-headed 15 needle machine that can perform in any condition of the clothing. Perfect for industrial mass production. It has 24 hoops, 4 cap rings, and 2 cap drivers for multi-production of the goods.
The price of the MT-1502 starts from $12,000. With additional equipment and parts, the machine can cost up to $15,000. If willing to buy from the official site of Ricoma, it will cost you a minimum monthly payment of $277 with hassle-free financing.
CHT2 Series
The CHT2 series has 6 categories of multi-head machines featuring some slight differences from each other. Machines offer 4-12 head options utmost.
The largest 10.4-inch LCD touch panel allows you to upload and edit design settings and customize lettering. The series has the largest embroidery area in Ricoma. The highest embroidery area is 500×450 mm which is great.
The models of the series start from a lower monthly installment of $277 with all-inclusive items. They can be found in retail shops at a slightly cheaper rate.
MT-2002-8S
MT-2002-8S is a slim machine. The two-head machine features a higher amount of 1,000 spm and features all the basic advantages like other Ricoma embroidery machines.
MT-2002-8S has an 8" high definition touch panel screen. It offers a power-saving motor option with its Servo 150 motor. This is perfect for the mass production of patches and has eco-friendly packaging.
This also starts with a price tag of as low as $277 with 0% financing and a little amount of down payment.
MT-2003-8S
The only three-head machine from Ricoma comes with 20 needles and the highest spm rate of 1,000. It is made for heavy to light, all types of clothing embroidery.
It features the most hoops with an amount of 36 hoops and 1 hoop station. MT-2003-8S features 6 cap rings with 3 cap drivers.
The price similarly starts with the lowest amount of $277 per month from the official store of Ricoma. It includes all the parts of the machine and will have no interest in the price.
Software
Chroma, the digitizing software by Ricoma has a user-friendly interface with all the guidelines inside. It is easy and fun to use. The software can easily be operated by a newbie. Pros will have a better hand over the app to utilize it with the most intricate designs at ease.
The Chroma software is accessible with a starting price of $599 for the Inspire version. The Chroma Plus will cost $1,299 and the Luxe variant is available at $1,999 for Ricoma embroidery machines.
Chroma Inspire is the startup package of the software and the Luxe will offer the most advantages for professionals.
Accessories by Ricoma
Ricoma is offering regular accessories for its machines. It has been providing all models of embroidery machine accessories from the beginning. These are,
8-in-1 Device (set for 8 hoops)
HoopMaster (hooping AID)
Robot Frame (assist for irregular shaped items)
EM-1010 Flat Table
Mighty Hoop
All-in-one Hooper
Cost Analysis
Considering the outcome of the machines and other available brands, Ricoma is providing the embroidery ingredients at a meaningful price. The starting price of an embroidery machine by Ricoma is somewhat $8,000 or around. Which is completely unarguable.
Again, the advantage of monthly installment will help a lot of strat up businessmen to own a sewing machine for their business with a hassle-free financing offering by the company.
the 5 years warranty is the sweetmeat of the product that is more than any brand offering right now.